We would love to pray for you! leave your prayer request by clicking the link below "Blessings"
Heal the Sick, Cleans the lepers, raise the dead, cast out devils: Freely ye have received, Freely ye give! Matthew 10:8
Thank you for your gifts!

Pastor Jason & Yvonne Lewallen
Pastor Paul & Claudia Milan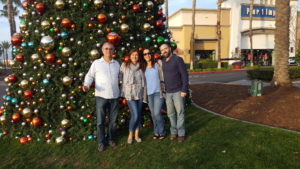 …And He said to him a third time, "Do you love Me?" And he said to Him, "Lord, You know all things; You know that I love You." Jesus said to him, "Feed My sheep."
(Joshua 1:8)
In a fast-pace world like we live in, there are so many voices telling us how to achieve success. There are books, tapes, videos with titles like "
10 Recipes for Success", or, "7 Steps to Financial Success", or, "5 Secrets of Success
", and on and on it goes.
But true success lies within being in the will of God and living to please Him with all of our Time, Talent, and Treasure. The Bible is replete with examples of God's people deciding to either live with that objective or not. One individual that picked up on this theme we will exam in today's study;
Read more...
---